Greetings friends!
Long time no see. Hope you are well and settled into some sort of alternate-universe normal. Things are pretty good here, considering. I am glad to see that we have made it to the other side of 2020. The topics of this blog seemed particularly trivial in light of the events of the past year, but now its time to take a look ahead.
"Do you ever write about anything besides baseball?" my good friend Michael Coleman once asked me.
"No," I replied, "because I don't know much about anything besides baseball."
He liked that answer and I suppose I do too, though its nearly impossible to avoid outside topics when talking baseball these days. Yet to that end, this is not a spot for politics or current events, other than how they directly impact our game experience.

HAPPY NEW YEAR!!

Like... when is opening day? What teams are in the league? IS there a league? How many games will they play?
DARK DAYS
Commissioner Manfred has played Godfather to MiLB owners, the news came out in November that he made minor league teams an offer they couldnt refuse. Teams were assigned affiliations in a very effective smokescreen to hide back room dealings. Fans were happy to see their team survive, even if they have to change loyalties. So less public attention was paid to the paperwork actually sent out by Manfred's cabal of legal wizards.

MLB essentially told minor league team owners, such as the Biscuits Lou DiBella: "heres the deal... you tell us now if you are IN or OUT... right now... also... you agree never to discuss this deal AND not to sue MLB... if you should happen to get screwed by the details of our offer. We aren't telling you the details now. Once you tell us if your team is in and wont squeal, THEN we reveal the financial details. You will take what we give you and you will not tell anyone about it."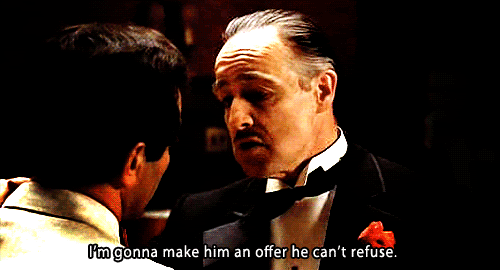 Presumably they reminded the owners about what happened to A-Rods laptop and how good they were at finding a guys kneecap when he is stepping up onto the subway and it would be a real shame if anything should happen if word got leaked to the public. We wouldn't want anything to happen, now would we?

JUST SKIP IT?

Rumors persist that details of said offer to teams includes NO GAMES in 2021.

No verification on that, but it bears mentioning that we are six months past the usual schedule reveal, less than four months from potential opening day. No promotions, no ticket sales. And MLB just took over the revenue from MiLB merchandising. It is truly an offer teams cannot refuse.

FEWER TEAMS TO FACE BISCUITS

dog-gone
Regardless of rumors, the Southern League will be two teams lighter. With Jacksonville getting moved to Triple-A and the elimination of the Jackson Tn Generals, its tough to see two cities that could support teams being added. Even if there were options for locating teams, it would require two double-A franchises to relocate from elsewhere.
Chattanooga barely escaped the chopping block and fans there should be nervous. A new ballpark would be a cure for many issues but obviously those are little tricky to finance these days.
R.I.P. SOUTHERN LEAGUE?

If you have looked at the league website lately you might notice that the list of teams in the league has been replaced with a list of all 140 minor league teams. No schedule for 2021 posted and the most recent article is dated for last August. The league website is not being maintained.

Could Lori Webb be out of a job?
With MLB in charge of all minor league business there would be a streamlining of transactions, umpire assignments, protest reviews and handing out suspensions. Why would MLB keep league offices open for smaller circuits when they have already shuttered the MiLB offices? It seems an easy answer - they won't.
Perhaps in name only, as a nod to history as well as geography. But they days of seeing each league with its own front office and executives have likely drawn to a close.

THE BIG ONE

And then there are the big boys.
After this 2021 season the MLB and MLBPA go at it over their legal agreement. With a lengthy history of not playing nicely together, including recent squabbles boiling over, its not a stretch so see that we are likely in for a protracted work stoppage in 2022, if not before. And unlike 1994 when the minors were a haven for fans, experts warn that a strike or lockout would shutter MiLB games until a solution was worked out at the top.
So there you have it, a wide open path to at least two more seasons without Biscuits baseball on top of the one we already had.
WORD ON THE STREET

MLB affirms its spring training will open right on time and the regular season right behind it. Maybe they will release the Southern League schedule this week. I certainly hope they do, as I have season tickets waiting for me.
Internet sources often suggest late major league openings, with late March for MLB spring training and a separate spring training for minor league players. Minor league spring training would be much later, if at all. Ballpark Digest suggests minor league spring training for double-A and lower could take place AFTER the MLB season begins on April 1st, using the major league teams spring facilities.

Regardless of when, as the Biscuits do finally take the field next, they may look the same but will play in a much different league landscape.

ROSTER MUSINGS

I basically copied last years list which was a terrible idea. I struck the guys who aren't in the system or have aged way past being in double-A.Then I looked at the list of players by level to see who moved up, down or sideways. Also useless.

I rely on last years roster to make these predictions. This year, even getting accurate rosters is impossible. Durham had over thirty players on its winter roster on the MiLB website. Will they go with six catchers? Probably not but its kind of a crapshoot to pick two or three that will land in Montgomery. As of this writing, Montgomery has just over a dozen players listed on its roster, including one guy that is 28 years old.
So in the end I relied on the old standby, tea leaves and crystal ball. Here is the likely 2021 Montgomery Biscuits roster!

C Joey Roach
C Rene Pinto
2B
3B
OF
OF Garrett Whitley
OF Michael Smith
OF Grant Witherspoon

UT Jake Palomaki
INF Kaleo Johnson

SP Shane Baz
SP Joe Ryan
SP Tommy Romero
SP Michael Plassmeyer - lefty

RP Chandler Raiden
RP Simon Rosenblum-Larson - smart enough for Harvard
RP Jack Labosky - Jack brings the tiny bus to the gump
RP Ivan Pelaez
RP Trey Cumbie - lefty
RP Mike York
TODAYS (RECYCLED) #BULLPENLIFE